Joe Criscione – President

My wife, Becca, and moved to the Hendersonville area five years ago and live in Mountain Home. We moved from the Maryland/DC area to escape all the traffic and pavement and spend more time outdoors with our seven-year-old son. We enjoy gardening, hiking, biking, camping, and paddling.
Neither of us is from the DC area; rather, I grew up in St. Louis and Becca is from Pittsburgh. I still work as an engineering contractor supporting NASA Goddard Space Flight Center in Greenbelt, MD. I am a licensed P.E. in the states of North Carolina and Maryland and my long-term interests are renewable energy, permaculture, and sustainability.
We started attending the UU church four years ago after our move to this area. I definitely resonate with the welcoming congregation that meets people where they are and celebrate the interconnected web of life. The earth and life are a gift from God and we belong to the earth. I joined the Board because a lot of the hurdles that I see for renewable energy and sustainability are imbedded in our throw-away, what's-in-it-for-me culture that can't be legislated or monetized, rather it needs to be addressed on a personal level with who we are and what we are, and UUs provide that framework to engage interfaith partnerships and community outreach.
Regina Hutchison – Vice President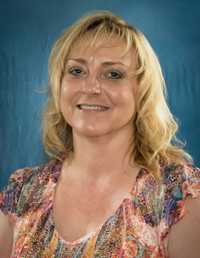 I've been a member of UUFH for only a couple of years, but I 'hit the ground running' with my new spiritual family by starting Misty Mountain Covenant of UU Pagans at UUFH. I am proud to say this new addition has helped enhance our Seven Principles and has been well received by the membership and our local community.
I was born and raised in the Appalachian mountains of southwest Virginia. After living several years in Guam and Colorado, it is good to be back where my heart truly is.
I have been married to my dear husband Andy for 32 years, and we have three fur babies: Poodle Lily, Yorkie Daisy, and George, our big gray cat.
I spent several years as a business owner and currently work for a pharmacy technology company. I enjoy outdoor activities, herbalism, reading, and tending the native plants in my yard.  I've served on several boards and committees, including the Colorado Springs Film Commission and my current HOA.
I am honored to be serving on the Board and look forward to learning, growing, and helping to build our Fellowship to meet the needs of our members and other seekers in the community.
Keith Dalbec – Past President

I grew up in Montana. After earning an MA from the University of Montana I served for four years in the USAF. After finishing my service commitment and marrying Pat, I began my career in education as a teacher of Social Studies at Hendersonville High School. I started the Career Counseling and Planning Program at HHS in 1981. The HHS Soccer program began under my leadership in 1987.
I was the Principal of Hendersonville Junior High School for four years and retired after six years as Principal of Hendersonville High School. I was selected in 2013 for the HHS Hall of Fame. My retirement years have been happily spent as a part-time Wine Consultant and Wine Educator. I earned the honor of Certified Specialist of Wine from the American Society of Wine Educators and taught Wine Appreciation for the Culinary Arts program at AB Tech in Asheville.
Presently I am the Wine Consultant for Sage Gourmet in downtown Hendersonville.
Charlotte Corrigan – Secretary

I'm honored to serve as your UUFH Board Secretary. My return from years as a lapsed UU started while the fellowship met at Agudus Israel.  Thirty-plus years earlier I had joined as a member of the Southfield, Michigan church. Harry and I met and married there. He followed me to Massachusetts where we were members of the Framingham congregation.  When we moved to NC in 1988, church-going fell off our radar for a quite some time while life and careers got in the way. But I'm back now, and have found a Unitarian Universalist home in Hendersonville.
In 2006, I retired after 36 years in the field of pharmaceutical quality control and assurance, focused on biologics and vaccines, and we moved to Hendersonville the following year. Retirement has meant that I can give time and more to causes that are important to me. I am a two-time cancer veteran, and volunteer with Pardee Foundation's Women Helping Women and with the Feed the Kids Coalition. I also am a member of the Social Justice Outreach Team.
Skip Sheldon – Treasurer

Phyllis and I joined UUFH in 2000. I have worked on two strategic plans, served two years as an Endowment Committee member and four years as chairman of that Committee, was Finance Committee chairman for three years, and am currently serving as the Fellowship's Treasurer. Outside of UUFH I am active in Trout Unlimited, trail building/maintaining, the Boy Scouts, Blue Ridge Community College, and was a SCORE business counselor for many years.
Marion Bradford – Finance Committee Chair
I grew up in Georgia as a leading edge baby boomer.  After attending Graduate School at UGA for my doctorate in biochemistry, I migrated to Illinois where there was a research job working in the corn refining industry.  My company was
acquired by Tate and Lyle of London, the largest sugar company in the world.  I spent the last half of my career with them as gatekeeper of biotechnology for making renewable chemicals from sugars.  One of my projects is now under your feet if you have DuPont's latest carpet material, SARONA.
Janet and I retired here in 2001 and just recently celebrated our 44th anniversary.  I continue to consult for the corn industry in research management with the Iowa Corn Growers.  I like to spend my retirement time teaching at the Literacy Council.  I "escape" to the world of music by participating in the UUFH choir, Carolina Concert Choir, Community Orchestra of Hendersonville, and Blue Ridge Orchestra.
We joined UUFH about 10 years ago.  Having served six years on the Finance Committee, I hope to bring that experience in working with continuing and new members of that Committee as UUFH continues to develop a plan for a more secure fiscal footing. We have many new opportunities awaiting us from the new Strategic Plan and I look forward to being involved in developing those strategic goals for the future growth of our Fellowship.
Liz Snively – Member at Large

I retired in 2000 after a 50-year career in administration and office management, and moved to Hendersonville from Alexandria, VA in 2004. I attended my first service at UUFH in January 2008, and signed the Membership Book during social hour! That July, I was asked to take over from Ron Partin as copy editor of The Beacon, a "job" I still enjoy.
Later, I joined the Membership Committee, and served as its chair from 2013 to 2016..
Since moving to Hendersonville, my other volunteering stints have been at Mainstay and Four Seasons Hospice, but my heart belongs to UUFH. I have served on the Boards of Directors of my homeowners' association, both here and in Alexandria, and of the Community theatres in both locations. In my free time, I enjoy walks with my dog, playing with my cat, spending time with friends, making pottery, and – oh, yes – having the distinction of being Todd Hoke's oldest groupie!
Ann Arida Talley – Member at Large (photo to come)
My introduction to Unitarian Universalism was in Joliet, IL, when I attended the wedding of friends. I was struck by the message about Truth, Service, Respect, and Love on the wall of the fellowship entrance.
After my husband Gamil retired, we moved to Hendersonville in 1989, where we built a home in Flat Rock. We quickly got involved in the community—taking classes at both BRCC and UNCA, as well as playing tennis and bridge. We developed rich friendships that helped sustain me and draw me back into community after Gamil's death in 1992. I served on the boards of my neighborhood Homeowners' Association as well as the Hendersonville Symphony and the BRCC Educational Foundation, including a year as president of the BRCC Educational Foundation.
In 1998, I married Bruce Talley at UUFH. We were infrequent attenders since we traveled often, but following Bruce's death in 2005, I began attending UUFH regularly and joined the fellowship later that year. The Grief and Loss Support Group was a life-changer for me, helping me to cope with the losses in my life and giving me a new set of friends to whom I remain connected to this day!
I volunteer at Interfaith Assistance Ministry (IAM) and Hands On! Children's Museum, in addition to playing bridge with friends at least once per week. I still enjoy traveling, and I regularly visit with my children, stepchildren, and nephew and their families.
At UUFH, I have served as a Neighborhood Group Leader and on the Memorial Service Reception and Concert committees. After the UUFH Board retreat in June, I am eagerly anticipating my two years serving as a board member-at- large with an amazing group of people!
Joe Robustelli – Member at Large (photo to come)
I was born and raised in the Bronx, New York. After receiving A Masters Degree in Industrial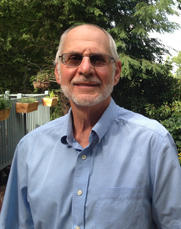 Psychology and a Doctorate in Educational Administration and Supervision from the University of Tennessee, I began my career in Human Resources Management. I held administrative positions at UT and colleges in Illinois and Nebraska. I met Becky 32 years ago at The State University of New York where I held a variety of administrative position and earned the Chancellors Award for Excellence in Professional Service.
Becky and I moved to Hendersonville after retiring in 2010, in part, because UUFH was in the community. Since joining I have served on the Pledge Drive, the Membership, Personnel and Landscape Committees, Welcome Team and Co-chair of the Concert Committee and Chair of the Nominating Committee.
I am a member of the Friendship Force of Western NC, square dance clubs in Hendersonville and Brevard, a Master Gardener in Henderson and Transylvania Counties and Precinct Chair of the Democratic Party in Laurel Park.
I enjoy exercising at the Y, hiking, biking, traveling and canoeing.